Saturday Afternoon we went to a Mother's day party for my Grandma. We were able to take her out of the nursing home for the first time since she has been in there which was in Oct. when she had a few strokes.
She had a great time visit with friends and family. The kids had a blast playing with all their cousins. Unfortunately my batteries died half way thru Grandma opening her gifts and I didn't get any pics of the kids playing. But I got some good pics of Grandma.
This photo is Grandma and her boyfriend (the one on the left) the other guy is a friend.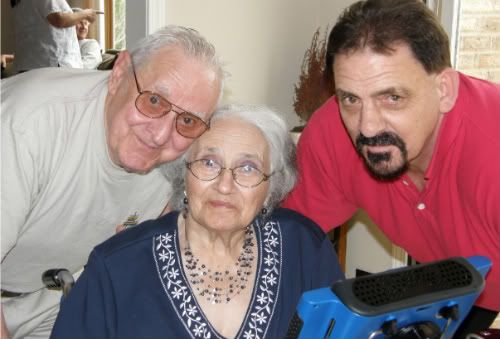 This photo is cousins. The older lady on the right is my Grandma's only living relative left on her side of the family (I think she's 84 and was very spry).
This is the YUMMY!!!!!!!! very expensive cake my uncle bought. It was soooo good.
My uncle with his only grandchild so far. Cameron LOVED playing with his cousin Conner.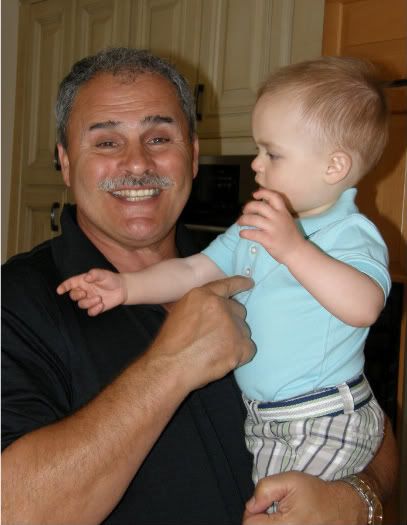 My cousin Nicole, Conner is her baby and her stepmom Debbie.
DH and DD