June Imaginisce Sketch
I used Imaginisce Lucy Bird for this layout. The title on the photo is cut from one of their papers as well as the super cute adorable bird and the butterflies too. I might take another pic because you can't read the sticker on the left side (it says you make me smile).
TOOT!!!!
I have some exciting news to share also. I will be the July Guest Designer over at
Back Porch Memories
. I got to create a super fun layout based on a Pagemaps sketch and I'm so excited to see what kit I will get to play with. Hope to see you over there.
Here is the fun layout I created for them. I just love the little monkey on the side.
Now on to the DT Reveals
First up is the June 15 sketch from
My Sketch World
I'm not thrilled with how it came out, it just seems a little bare to me. But its ok.
Now the June kits from
Scrapdango
This is the June Sugar kit which features Lily Bee's Hello Sunshine line.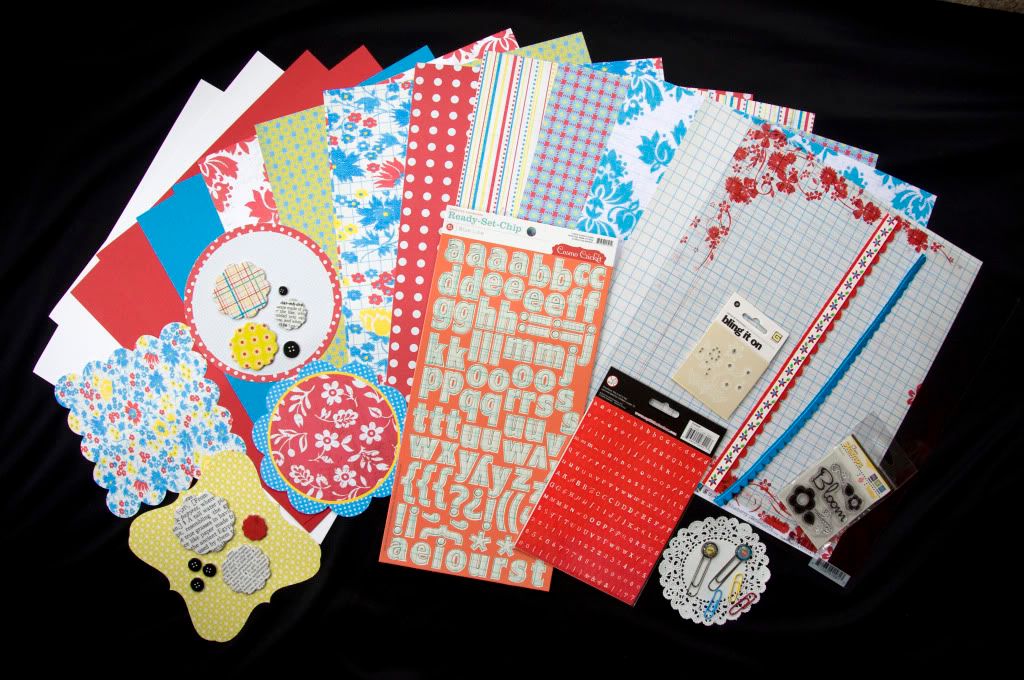 This is the kit I got to play with and I was super excited. I wanted these papers from the first time I saw them.
Here are a couple cards I created, unfortunately I had zero card mojo so I went over to Pagemaps and checked out some of the June card sketches.
This is based on the June sketch that was created by Carly over at the dango.